GreenYellow partners with Ricoh to supply solar power from rooftop PV system as part of its 'Net Zero' GHG emissions target by 2050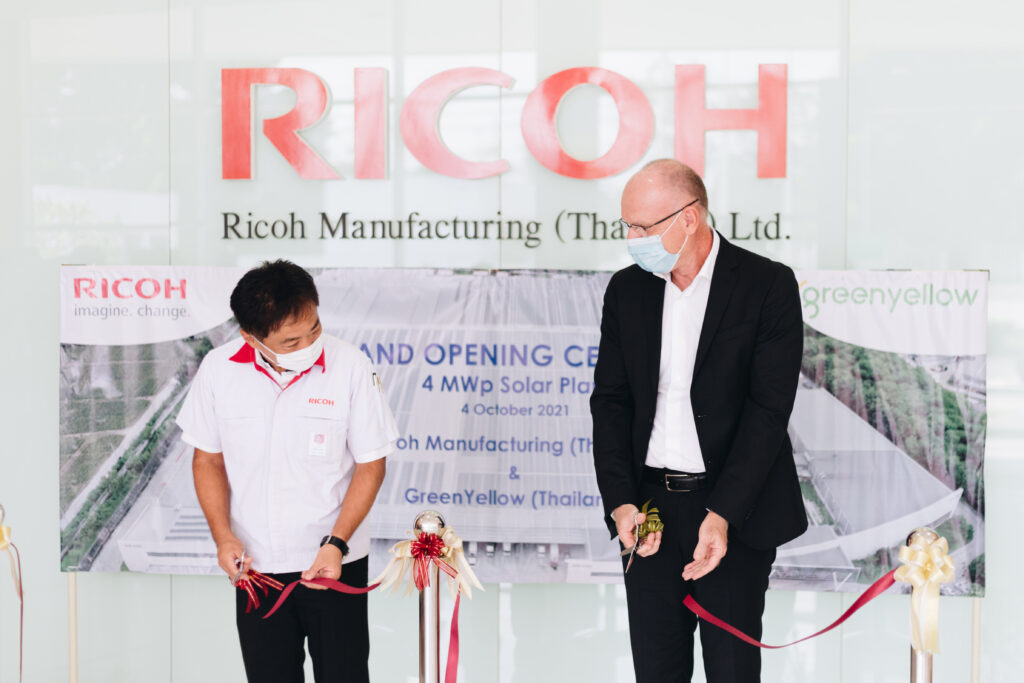 Solar rooftop installation will help Ricoh reduce tremendously on its electricity bills and its carbon footprint with zero investment and maintenance cost.
Ricoh Manufacturing (Thailand) Limited, a subsidiary of the world-leading provider of workplace technology – printers, imaging, and electronics, has partnered with GreenYellow, an energy management company offering turnkey services in energy efficiency and solar projects, to supply green solar power from a 4MWp solar rooftop plant at Ricoh Manufacturing (Thailand)'s facility. The solar project, financed, installed, and operated by GreenYellow, will enable the company to reduce its dependence on power usage from the grid and replace a portion of it with solar power. Alternative energy like solar power not only help to significantly reduce electricity bills, but also contributes to bring the company closer to achieving its goal of reaching zero GHG emissions by 2050.
GreenYellow provided a Solar PPA (Power Purchase Agreement) solutions where it finances, designs, constructs, operates, and maintains the entire solar energy system tailored to Ricoh's needs. The operation is cost-free for Ricoh and operations are managed by GreenYellow's energy experts to guarantee performance and deliver savings.
The 4MWp solar rooftop plant installed at Ricoh Thailand's factory is expected to convert solar radiations into over 4.7 GWh of electricity per year, which in turn will help reduce electricity bills and enable Ricoh to reduce its greenhouse gases (GHG) emissions of approximately 2,500 tons per year of CO2 equivalent. Typically, by partnering with GreenYellow to provide solar power, companies will benefit from both a substantially lower tariff for the solar energy to generates financial savings and a cleaner electricity supply to reduce the carbon footprint attributable to companies.
Ricoh's vision is to pursue a sustainable society through balancing Three Ps – Prosperity (economic), People (society), and Planet (environment). Its long-term environmental strategy is to reach net-zero GHG emissions across the entire value chain by 2050, along with the intermediate target to reduce GHG emission of 63% in 2030 (from 2015 levels). This partnership between Ricoh and GreenYellow reflects GreenYellow's mission to provide solutions for companies to achieve their energy transition targets.
Yukihiro Toriyama, President of Ricoh Manufacturing (Thailand) said that "We proactively aim to reduce our environmental impact and strive to improve the Earth's self-recovery capabilities to achieve a net-zero-carbon society and a circular economy through our business and the entire value chain. For more than 80 years, Ricoh has been driving innovation, and we are on our way to achieve Net Zero GHG emissions goal. We are delighted to partner with GreenYellow as they share our vision and actively support partners and clients to ensure the success of their energy transition."
Frank Glück, CEO of GreenYellow Thailand and Asia underlined that "We are proud to support Ricoh Manufacturing (Thailand) make a success of its energy transition with our PPA solution and to effectively contribute to reducing their carbon footprint by adopting solar energy. Moreover, we are also honored to be part of Ricoh's vision to pursue a sustainable society and make a difference to the environment."
Based on your interest, you might want to read these articles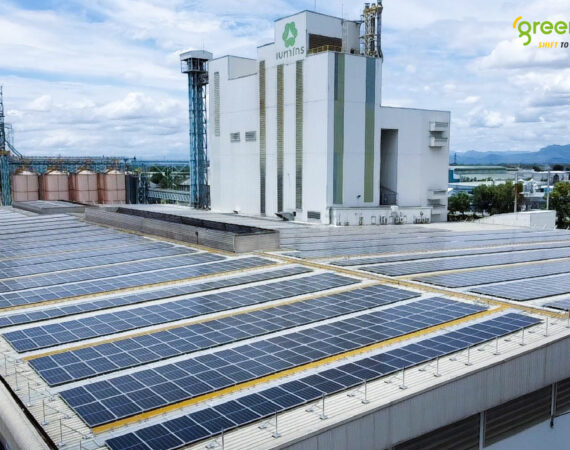 On the 10th of January, GreenYellow commenced commercial operation of…